Selling a Home in Park City, UT
Top-Rated Listing Agent in Heber Valley
"Mike is a true pro; responsive, professional and a great negotiator. Not only did he sell my home he helped me to get a great deal on my next place. I would highly recommend him to anyone looking to work with an agent who knows Park City real estate like the back of his hand and will work hard for you."
When to List
If you've just started some research on listing your home around the Heber Valley, you come to the right place. If you can, planning and preparation is key. It's the stress of having to list within the next couple of weeks that can really throw everything out of whack. However, not everybody has the luxury of time. If you need to move… You need to move now. While preparation and planning is a luxury, it's not always a given. If you're planning on selling within the next month or the next year, here are some valuable steps to take right now.
Talk to a real estate agent.
Before you start packing up half the house, undergoing massive remodeling projects, or taking everything to the donation location, talk to your real estate agent first. Interview several real estate agents to find the best one for your needs. You need someone that is experienced, knows how to negotiate, and has the personality that you can get along with. Are you looking for a bulldog or someone that wants a win-win situation for everyone? All real estate agents are different and they all bring something different to the table when it comes to negotiations and experience. But I will say that experience is the key. A real estate agent can watch all the continuing education videos and take all the tests out there, but nothing beats experience. Every real estate transaction is different and knowing how to solve problems and find solutions with just about any scenario is one of the most valuable things a real estate agent can bring to the table.
Trust your agent.
Once you've decided on an agent, trust their knowledge. Because I know the Park City real estate market I know how to price, when the price, how to list, the right time of day and week to list them, and how to get your property in front of the right buyers. Whether it's a seller's market or buyers' market, marketing is key. Any listing agent can throw the home on the local MLS and hope someone finds it. An excellent agent does the due diligence and is proactive about finding the right buyer.
Your job.
Your job as the seller is to not only trust your agent but do your part in selling the property. I can't keep the home staged for you so we can talk about staging, details that might need to be upgraded, updated, replaced or fixed, but it is up to you to keep it that way. I recommend that you don't make any mess that cannot be cleaned up in 30 minutes or less. This will keep the stress down when you have an unannounced showing.
Keep emotions at bay.
While in your home is the heart of your family, it is still a product to someone else. It's not the buyer's home yet and they have no emotional attachment to it. Try to remember that you are selling a product, not a feeling or an environment. You want the buyer to feel comfortable and that means neutralizing your home so that just about any type of person feels comfortable, warm, and invited. Don't be insulted with lowball offers. If you are a buyer, you want the best deal possible as well. Keep your emotions that they, try not to be insulted, and let's negotiate so that it's a win-win for both parties.
Talk about communication.
Communicate about communicating! No, seriously. I want to know how to best communicate with you. Is that via email, text, phone calls, or in-person? I want you to know that I am working for you but I don't want to bother you every day if that's not the type of communication you prefer. However, if you need daily updates, tips, and suggestions, or just need a little more handholding, I want to provide that for you as well.
If you're ready to get started listing your home or just have more questions about the current market, when's the best time to list, or how much your home is worth, contact me below. Let's start the ball rolling because being prepared is half the battle.
Selling Luxury Park City Real Estate
Considering the value of luxury homes, it is understandable that sellers would want to get things right. These homes are substantial investments, often worth millions of dollars. There are fewer luxury homes out there, which makes it all the more important that the seller put forward a positive image of the home. You have to attract the right buyer, know how to make the buyer understand what makes the home worth the money, and negotiate effectively when selling some of the highest-priced homes available. Having the right list price and the best real estate agent are two vital cogs in selling a luxury home.
With a luxury home sale, you are not always casting the widest net but trying to appeal to a certain audience. Of course, the buyer needs to be able to afford the home comfortably. The last thing you want to be targeting is those who are marginally qualified. Beyond the magnificent architecture of your property, are you selling close proximity to a major city, an award-winning school system, the top neighborhood in the area, or the best restaurants and shops within walking distance? These are just a few examples. There could be many more that apply to your specific home.
Price it correctly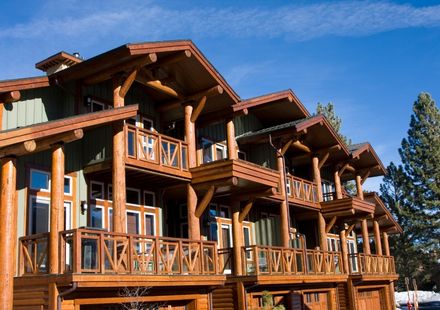 One of the most important tips for selling a luxury home is pricing it at the right price from day one. Pricing any home correctly is challenging. Knowing how to look at a home, measure its strengths and weaknesses, compare it to similar homes, examine the surrounding market, and price it to both sell promptly and for a good price, are skills that Realtors® take years to master.
Luxury homes add another layer of difficulty when it comes to pricing. There are fewer comparable homes to reference, and each luxury home tends to have unique features that only some buyers will value. A luxury home tends to have unique features that tend to make it harder to price.
Pricing the home correctly is one of the biggest reasons to hire an agent familiar with luxury properties. The agent should understand the difference that location plays in the comparable sales data and how one neighborhood differs from the next. The neighborhood in which a property is located can have a huge influence on value.
Good timing
Luxury homes are often located in areas that take advantage of local attractions and geography. In the spring, buyers can get a complete understanding of the grounds, which is often a big selling feature in luxury homes. There are going to be things that you can't appreciate in the winter, such as a luxury swimming pool, tennis court, magnificent landscape, and possibly many other features that can get obscured by snow.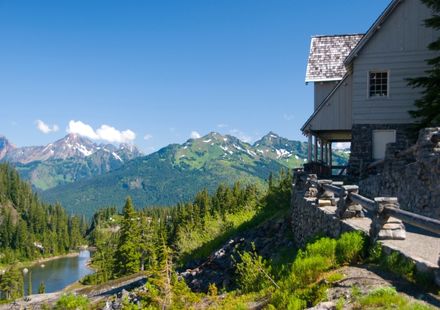 Effective marketing online marketing
Finding the right buyer requires getting the word out about the property for sale. Today the primary marketing channel is the internet, but putting up a listing on the multiple listing service (MLS) is not enough to sell a luxury property, or any home, for that matter. The best buyers may be found through the internet, or they may be found through a contact of the real estate agent's. The point is to work with someone who has the ability to reach buyers who will want what you are offering.
Effective offline marketing.
While online marketing is a critical part of selling a luxury home, so is your print marketing material. There should be additional money invested into marketing material when marketing a high-end home. Perception is everything when it comes to marketing to buyers who are purchasing an expensive home. Brochures should be of the high-end glossy variety. The marketing material should tell a story about the home and the city or town the property is located in. Selling such things as the neighborhood or outstanding education are all part of the puzzle. Often you are selling a lifestyle, and this should be conveyed in the marketing material. Keep in mind that many luxury home buyers look for well-known luxury brands. This should be reflected in your marketing.
When you aim for the best possible price, you need to have an agent that understands luxury and knows how to sell it to potential buyers. Keep these things in mind when choosing your real estate agent.
Ready to get started? For selling Park City real estate, Contact me today