Park City Homes for Sale
Real Estate Listings in Park City Utah
Known as one of the best places if not the best place to live in Summit County, Park City Utah is like a world you've never seen before. If you're planning on relocating to Park City, here's a little bit about what it's like to live here, the types of real estate, schools, and events and things to do year-round in Park City Utah.
Below you will find all homes for sale in Park City Utah and when you're ready, register for a free account to receive email alerts whenever new Park City Real Estate listings come on the market that match your specific criteria.
Park City Homes for Sale
September 22, 2023
$4,135,000
Med. List Price
Search all Area Communities
Relocate to Park City Utah
Looking for one of the most beautiful and favorite cities in the wintertime? You've come to the right place. Park City Utah is known as a winter's playground. However, it doesn't matter what time of year you visit or choose to stay, there are things to do, activities, and outdoor adventures to be had everywhere you turn. It is rated one of the best cities for jobs in the United States and is grown in population quite substantially over the last decade. If you're looking to expand your careers, grow your family, or simply enjoy the ultimate outdoor adventure, Park City is the place to be.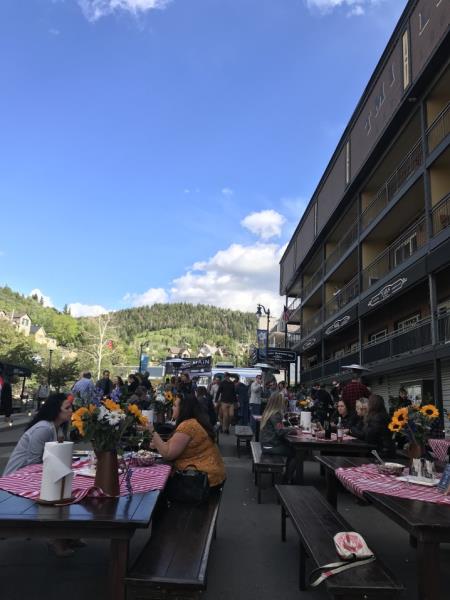 What to know about moving to Park City Utah
Utah is one of the 28th most expensive states to live so were hovering right around the middle-of-the-road. Salt Lake City is one of the biggest cities in Utah and the cost of living and finances can be higher but Park City is one of the more affluent communities around the area. The median home value is around $850,000 and you'll find luxury estates of over $10 million to beautiful, seasonal condominiums of around $350,000.
There are dozens of beautiful communities, gated neighborhoods, and even some ski-in and ski-out condominiums and homes. In places like Silver Springs, which offers an easy commute to the Valley is ideal for young families with moderately priced homes and designs. Jeremy Ranch is ideal for golfing set in the base of the mountain with beautiful views all around. Canyons Village is one of the most affluent and The Colony is the top tier for the most expensive and luxurious estates around. But, there are fantastic one and two-bedroom condominiums right in downtown as well making it ideal for an investment rental or vacation property.
Park City Schools
Park City has a variety of private and public as well as charter schools for all students. The Park City Day School for grades kindergarten through eighth grade provides academics for all subjects. The Soaring Wings International Montessori School is right in the heart of the city so it's perfect for families all over the area. The Weilenmann School of Discovery is an excellent charter school for tradition and innovation with a variety of learning styles for all students and there are several public schools in and around Park City as well as preschools and learning centers.
Things to do in Part City
This topic alone could go on for pages and pages but it is definitely one of the biggest perks to living in Park City. This is why people move here. The fantastic weather in summer and winter draw people from all over the country. Incredible skiing, ice fishing, snow sports, and our famous Sundance Film Festival which is world-renowned happening at the beginning of every year in Park City. But, it's not just what happens in the winter, hiking, horseback riding, white-water rafting, mountain biking, ATV and flyfishing are all extremely popular pastimes. Residents are just 30 minutes away from Ice Castles, a gorgeous unique experience that you must see every winter. With art festivals, craft fairs, events, and unique islands in the lakes surrounded by adventure, you could do something every single day of the year and never do the same thing twice.
What do locals say about living in Park City?
"Park City is an incredible place with amazing views! I moved here five years ago and every year I love it even more. One of my favorite things to do is electric bike riding. There are stations all over town and you can get almost anywhere when using the citibikes. They are easy to use and not too much money. The ski resorts are also incredible and very pretty. Although there are a lot of tourist at times, there are many uncrowded places. Main street is always busy and the restruants are pretty costly. If you are looking for a bite to eat I would reccomend the Redstone area. Redstone has places such as Protein Foundry which has acai bowls. There is also Panda Express, Cafe Rio, Five Guys, and some local restruants. Furthermore, the schools are great and are A rated. The highschool is less than 10 years old and is a very nice building. They always have fun events and football games that the whole community comes together for. Overall a great town to live or visit." - Check out more reviews here
Park City Weather
Whether you come to ski or snowboard, mountain bike Slickrock in Moab Utah, to take a summer whitewater rafting splash down Cataract Canyon, or to visit the Old West with a tour of outlaw hideouts and stickups, Utah has adventure waiting. There are so many things to do in Utah, we wish you the best of luck trying to decide what to exclude from your itinerary.
Park City is a town in Utah with a population of 8,375. Park City is in Summit County and is one of the best places to live in Utah. Living in Park City offers residents an urban-suburban mix feel and most residents own their homes. In Park City, there are a lot of bars, restaurants, and coffee shops. Many families and young professionals live in Park City and residents tend to lean conservative. The public schools in Park City are highly rated.
It was 28 degrees yesterday morning but should be up in the 70's today. It has snowed on July 4th and it has been 95 degrees on other July 4ths. Summers are usually in the 80's and in winters it snows around 400 inches total and is usually in the 20's or less. It's often windy. The last day of the season it snows is usually in May and the first snow of the season is usually in September. On average, what is the weather like in Park City, Utah? Really hot in the summer, extremely cold and windy in the winter. It hardly rains in the summer, so most people spend most of their time outside. It can range from 90° in the day to 40° at night, even in July; so definitely bring some warm clothes for nighttime. Hiking, golfing, mountain biking, and fishing are huge here during the summer. The Canyons mountain resort offers free concerts on the weekends, and I think Deer Valley has a few outdoor shows as well; usually smaller bands and folk artists.
If you want to get away for the night or day, Moab is a very popular tourist destination about 5 hours south. It features incredible geological formations and stunning desert backdrops. If you have a car don't pass up the opportunity to make it down to Moab. Arches National Park in Moab is one of the most beautiful and surreal places on earth, pictures don't do it justice.
There isn't much nightlife in park city during the summer. There are bars, and there will be people going out, but don't expect clubs to be open; there isn't really anywhere to go dancing in park city during the summer. Nightlife is pretty slow during the summer and is mostly just restaurants and bars.
Ready to Make a Move?
If you are still on the fence about relocating to Park City give me a call. I've lived and worked in this area for decades and no all the minute details about neighborhoods, events, where to live, the best schools, where to go for the best cup of coffee, burger, or even slice of pizza. I'd love to introduce you more to my favorite city on the planet… Park City Utah.
"Mike is a true pro; responsive, professional and a great negotiator. Not only did he sell my home he helped me to get a great deal on my next place. I would highly recommend him to anyone looking to work with an agent who knows Park City real estate like the back of his hand and will work hard for you." Read more Reviews
Contact Your Park City Realtor®