Best Water Sports in Park City
Posted by Michael Mazzone on Monday, August 15, 2022 at 9:42 AM
By Michael Mazzone / August 15, 2022
Comment
When you are coming off a cold winter and can feel the weather heating up through spring into summer, all you can think about is the fun summer activities. Much of these activities include water sports and there is no better place to partake than Park City, UT. Park City has many beautiful lakes and rivers, which makes it a perfect destination for water sports and river rafting. You can rush down the rapids on an inflatable raft, practice paddle board yoga on a calm lake, or plunge into the river with a tube.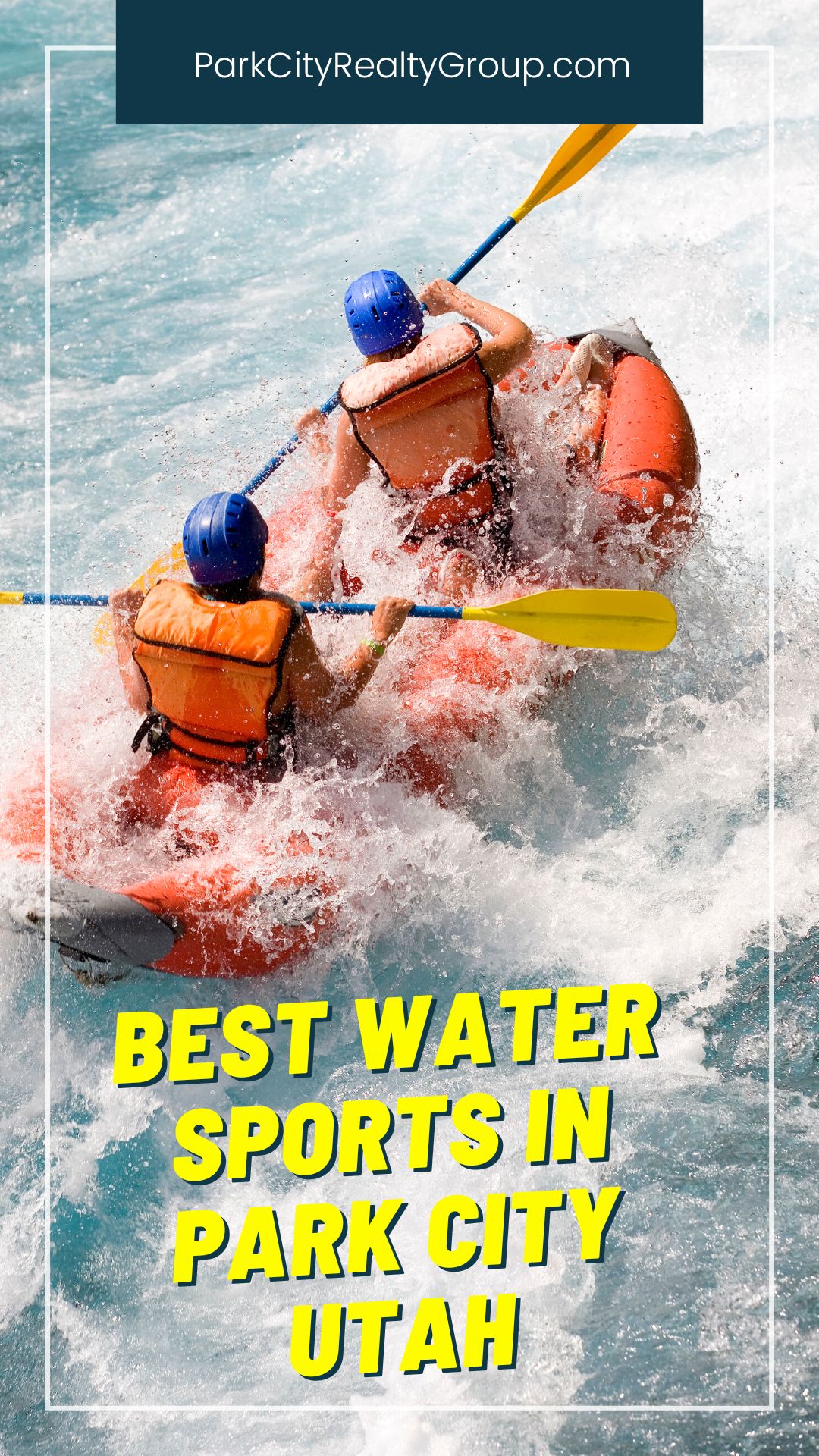 The Best Water Sports
Park City is a fantastic destination for all different kinds of water sports, including stand-up paddle boarding, sailing, and boating. Lofty Peaks Adventures offers an array of paddle boarding options, while Park City and Mountain Vista Touring have stand-up paddle boarding fitness classes, excursions, and even stand-up paddle boarding yoga. If you or your children are interested in learning how to sail, make sure to check out the Park City Sailing Association, which is committed to teaching sailing to individuals of all ages. If you'd love to explore Park City's waterways by jet ski, you can book one with Wasatch Excursions. The Sea-Doo Sparks seat two people and include a lightweight aluminum trailer for you to be able to transport the craft anywhere in Park City for your day on the water.
River Rafting and Tubing
Enjoy the refreshing white waters of the Weber River and Provo River by going rafting, kayaking, or tubing. When it comes to rafting, there are plenty of options for groups of any size or experience level. Board a vivid orange raft with family or friends and take an exhilarating ride down the river! A few options for guided river rafting include All Seasons Adventures, Utah Outdoor Adventure, Destination Sports and Adventures, and Park City Rafting. All of these offer a wide range of rafting and kayaking tours ranging in length from two hours to a full day. The tours are tailored to different ages and ability levels so the whole family can join in.
Park City is a prime destination for river rafting, kayaking, and any kind of water sport you can imagine. If you enjoy water activities or want to explore stunning lakes and rivers, Park City is an excellent place for you to consider vacationing or moving to. Better yet, why not consider a vacation rental?
For more information on relocating to Park City, contact our real estate office.