Turning Your Park City Property Into Luxury Real Estate
Posted by Michael Mazzone on Wednesday, June 15, 2022 at 9:44 AM
By Michael Mazzone / June 15, 2022
Comment
How to turn any home into a luxury property
There are endless possibilities when you take on a home conversion.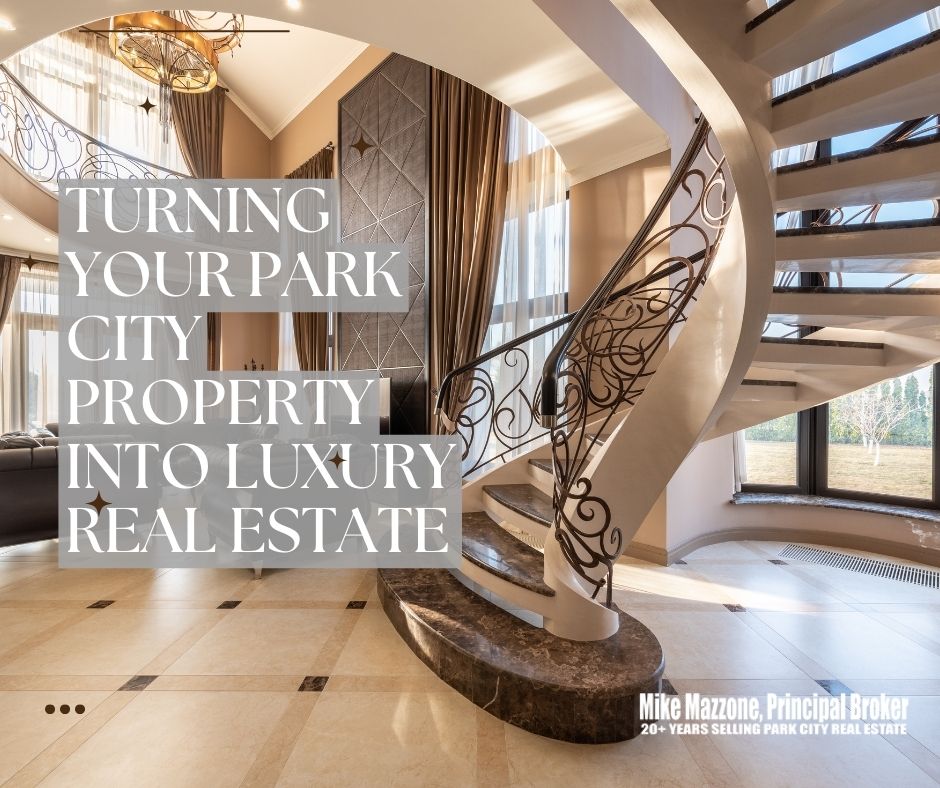 Depending on your aims, you either embark on a big renovation or simply swap out old furnishings for newer ones. If your goal is to turn your house into a luxury home there are many ways to go about it.
Furniture
The furniture you fill the home with will have a huge impact on the ambiance. When it comes to furniture, it's really important to invest in good quality items. It's the little things that add class and elegance to your home. When you get them all right, it makes a powerful impact. Adorn your property with rugs, curtains, and cushions that scream luxury. Don't go over the top, keep them simple, but classy. The real trick is sticking to the same color theme. Opt for rich, deep colors with your soft furnishings and keep them consistent.
Lighting
Lamps and light fixtures add a lot to a space. If you want to turn your house into a luxury home, swapping out old lamps for fancier versions can make a world of difference. Ceiling lamps should also be upgraded to more modern styles.
Add on OR Extension
Extending a kitchen or living area is an amazing way to flood the home with light. This is a large-scale change and can be a big undertaking. Of course, you should never undertake a luxury extension without consulting a number of architects. They are best placed to create a perfect extension, whether it's a pool house or a luxury basement conversion.
Hardware Finishes
Luxury comes from the small touches. It gives your home a sense of refinement. We're talking about door handles, bathroom taps, and other small finishes. They're all the little things you wouldn't typically consider.
Flooring
Dark woods are the classic luxury option. It really is worth investing in good quality wooden floors. For the bedrooms, choose thick, fluffy carpets.
Bathroom Remodel
A bathroom remodel can instill a real sense of luxury into a home. Depending on how old your existing bathroom is, a remodel gives you a chance to update all the fixtures and plumbing, while splashing out on some luxury accessories and features such as modern tiling, lighting, and flooring.
Houseplants
Both real and fake houseplants can also do wonders for spicing up a room. Not only do plants add color, but they can uplift the space and make it feel a bit more glamorous. To achieve a more luxury feel, opt for beautiful plant pots and choose an array of different plants.
While it may seem expensive, there are ways to create a luxurious space on a budget. However, if you're aiming to sell your home or rent it out, you may also want to check with property management companies to better understand what your home will go for as a luxury rental or sale.
---
Mike Mazzone offers exceptional real estate services for the Park City area including homes in Deer Valley, properties and luxury real estate in Park City Utah and all local communities for buying and selling real estate.
More Advice for Investment Buyers: