How a Staging Consultation Can Net More Profit from The Sale of Your Home
Posted by Michael Mazzone on Wednesday, December 8, 2021 at 4:29 PM
By Michael Mazzone / December 8, 2021
Comment
Selling a house can be challenging, especially if it has been on the market for months with no buyer sign. However, by engaging a company to stage the home, the seller might earn a more significant net profit in a shorter period. The concept behind 'home staging,' which involves lighting, adorning furniture, and cleaning the property to make it appear its best, is simple: a better-looking property will attract a large number of potential buyers, allowing it to sell faster and for a higher price. Thus, is it worthwhile to stage your home?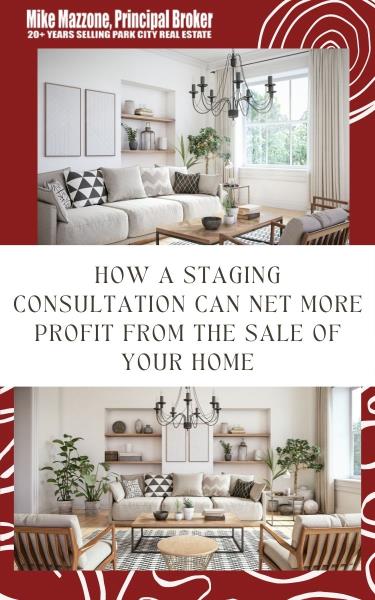 It enhances the perceived condition
In this scenario, a Realtor® or a licensed home stager can provide significant insight into minor changes that a seller can make to demonstrate that the home is in excellent condition. Dirty air vents, leaking faucets, and other minor flaws can make the buyer wonder what else is wrong, slowing down the property's sale.
It reduces perceived negativity
Often, a home will have an uncomfortable space that appears unusable. According to past trends, concerned buyers tend to ponder what to do with the space and abandon purchasing. Staging may help clear any misunderstanding by giving these inconvenient spaces a purpose, making the house more desirable and appealing.
It makes it easier to advertise a property
Staging a home makes it easier to advertise to many potential buyers. It appears better in listing images, which can play an essential role in today's home-shopping process because it is more appealing when shared on social media, printed on flyers, and shown in other visual marketing mediums. As a result, staged homes sell more than non-staged homes.
It makes a property appear more "move-in ready"
Staging also makes a home appear more "move-in ready," which means it does not appear to require much work or repair before a new buyer can move in. Studies have consistently shown that buyers want a move-in-ready home, and staging can assist convey that appearance, giving the seller an advantage in selling a home at the desired price.
More: Valuable Tips for Home Sellers
Based on the above information, it is safe to conclude that home staging increases the likelihood of a property being sold fast and for top dollar. Home staging can be essential if you are on a tight deadline or want to increase your sales earnings. It is important to remember that the market is incredibly competitive for sellers, so if a home is distinctive, gorgeous, and stands out from the crowd, it will be sold, resulting in a more considerable profit margin than other properties.
Contact me below for more details on how to sell your specific Park City Home.