Should I Sell My House?
Posted by Michael Mazzone on Monday, May 23, 2022 at 11:16 AM
By Michael Mazzone / May 23, 2022
Comment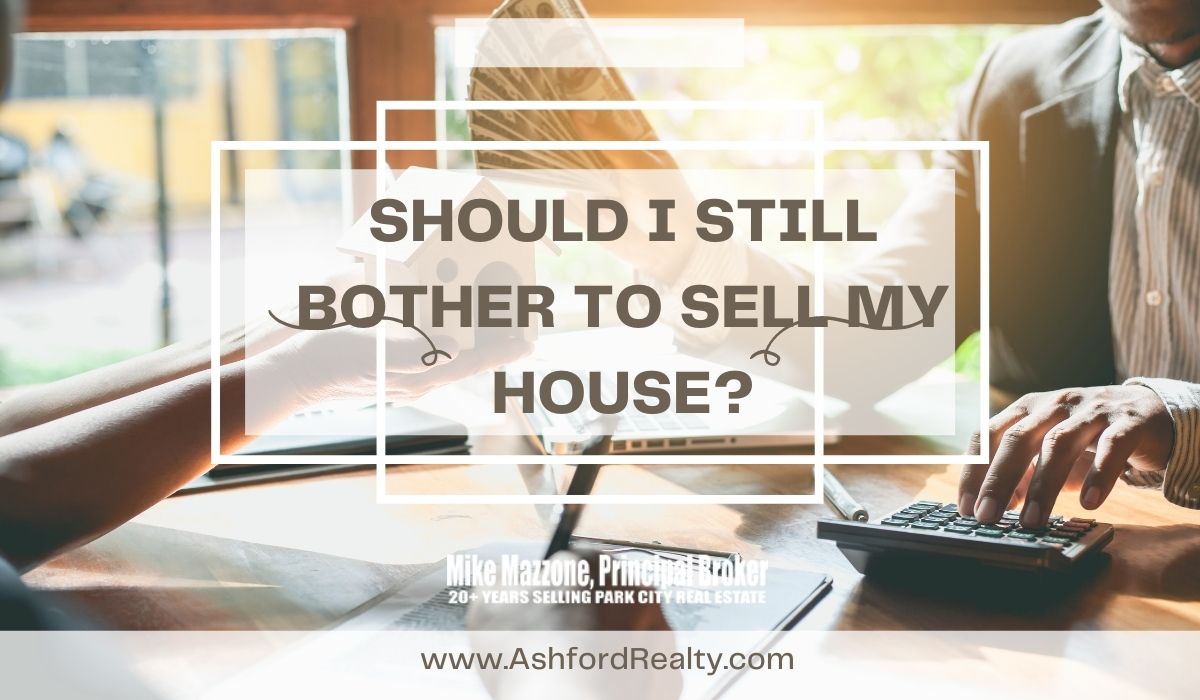 This market is certainly volatile and it's tough to know whether you should still sell with rates increasing and the market going the way. However, home prices have increased dramatically over the last few years so if you're looking to get some cash, buy another home or just cash in on the market, here are some ways to find out if you should sell.
To determine if you should sell your home, consider life circumstances, but also your financial situation like the amount of equity you have in your home, your ability to afford a new home, and all of the costs of selling. You'll also want to understand the local housing market and how seasonal trends can impact your goals. Here are some things to consider:
How much is your home worth?
To estimate how much your home is worth, most real estate professionals compare recently sold homes in your neighborhood that are similar to yours. These comparable homes are often referred to as comps. By comparing the sale price of different comps, you can get a sense of the price range home buyers might pay for your home. The challenge is that no two homes are exactly the same so you'll need to make adjustments for each individual feature; it's extremely hard to do this precisely for each comp.
Do you have enough equity to sell your home?
You will want to have enough equity in your home to pay off your mortgage, the costs of selling, and the costs of moving. Many people also wait to sell once they have enough equity to put towards a down payment on their next home. It's possible to have negative equity in a home, meaning you owe more money than the home can sell for. Understanding how much equity you have is a good first step in determining if you should sell your home.
The total cost of selling a home can come close to 10 percent of the sale price. Some of these additional costs include seller concessions, closing costs, repair costs, and housing overlap costs if you aren't able to line up the sale of your home with the purchase of your next.
How long will it take to sell my home?
o determine if you should sell, consider your moving timeline and how when you move might impact your goals. Taking longer than expected to sell can have a financial impact. It can delay a job opportunity, force you to incur costs like storage fees or temporary housing, and of course, selling a home means maintaining it. One of the strongest indicators of how long it will take to sell your home is Days on Market. This is a real estate statistic that tracks the amount of time a home is active on the market from listing until a contract is signed.
Should I make repairs?
As a seller, you'll be required to disclose any known issues with your home to buyers. You aren't required to make repairs, but you'll likely need to price your home based on the costs of needed repairs or you may need to offer a concession to the buyer so they can do the repairs themselves.
Working with a real estate agent provides guidance throughout the process.
As your real estate agent, I can also help market the home, coordinate with the buyer's agent, and handle paperwork related to the sale.
Maybe you just want to kick around the numbers? That's great! Let me help run those numbers and see what makes financial sense to you. Fill out the form below or just call me at: (435) 901-0300 to find out more.