Park City Real Estate Market March 2022
Posted by Michael Mazzone on Friday, April 15, 2022 at 11:00 AM
By Michael Mazzone / April 15, 2022
Comment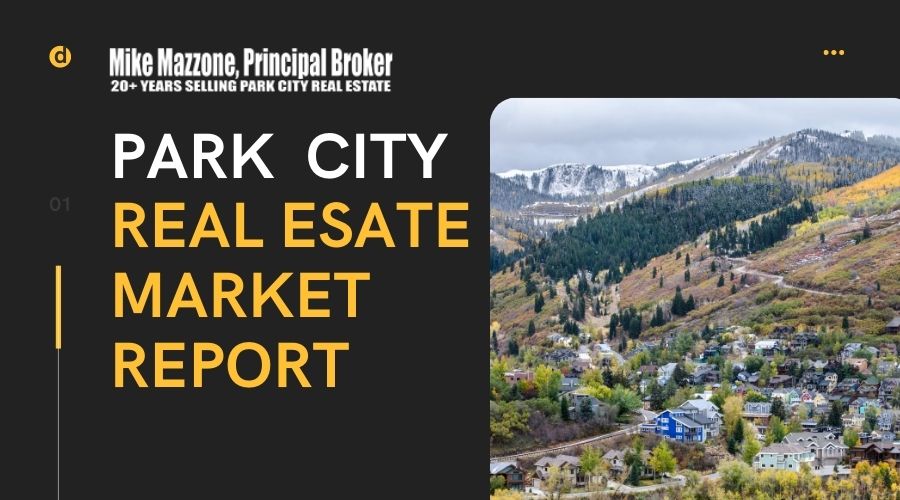 In February 2022, Park City home prices were up 28.6% compared to last year, selling for a median price of $2.0M. On average, homes in Park City sell after 13 days on the market compared to 41 days last year.
With the healthy growth in jobs, the unemployment rate currently stands at 2.6%, a level that has not been seen since before the pandemic hit. As impressive as the current jobless rate is, it is also worth noting that unemployment continued to fall even as the labor force expanded to a point never seen in the state before. Utah's economy is currently in great shape, and short of any unforeseeable events, I see no reason why anything would derail the impressive growth the area has experienced.
In the third quarter of 2021, 73 homes were sold, which is 47.9% lower than in the same quarter year ago, and 3.9% lower than in the second quarter of this year. Compared to the second quarter of 2021, sales were higher in six neighborhoods, static in one, and fell in the remaining eight. Lower home sales are primarily a function of the number of homes for sale. With 48% fewer homes on the market than a year ago and 3.9% fewer homes than in the second quarter of this year, it's not surprising that sales slowed. Pending home sales were down 58.7% compared to last year and were 2.6% lower than in the second quarter of the year. This, combined with significant supply constraints, suggests that home sales in the final quarter of the year may not be strong.
The average home price in the Park City neighborhoods contained in this report rose 29.7% year over year to $2.26 million but was 3.6% lower than in the previous quarter. The average time it took to sell a home in the Park City area fell 41 days compared to the same period a year ago. While days on market fell overall year-over-year, when you compare the third quarter to the second quarter, the amount of time it took to sell a home rose four days everywhere except Canyons/The Colony and Old Town.
In the third quarter, it took an average of 41 days to sell a home, with homes selling fastest in the Canyons/The Colony neighborhood, and slowest in Upper Deer Valley Resort and Empire Pass. In small, expensive markets, such as those in Park City, it's not surprising to see the speed at which homes sell swing wildly from one quarter to the next. There is clearly still buyer demand, but given high average prices, it's taking a little longer for homes to sell.
Utah's economy stands on very solid ground, which, when placed alongside historically low mortgage rates, leads to increased home buying activity. While the number of days it takes to sell a home has risen modestly compared to prior months, home sellers still have the upper hand when it comes to a sales transactions.