How Real Estate Drone Photography Can Elevate Your Listing
Posted by Michael Mazzone on Wednesday, October 13, 2021 at 7:22 AM
By Michael Mazzone / October 13, 2021
Comment
A picture is definitely worth a thousand words so why not let an aerial photo tell the whole story? Real estate drone photography has become an increasingly popular strategy to help real estate listings stand out among the others. Even in today's low inventory market, having aerial photography on your listing, especially a luxury listing, can really boost offers, showings, and interest. Adding aerial photography of the property, you could not only highlight the geographical views but show off the neighborhood and the scale of the home.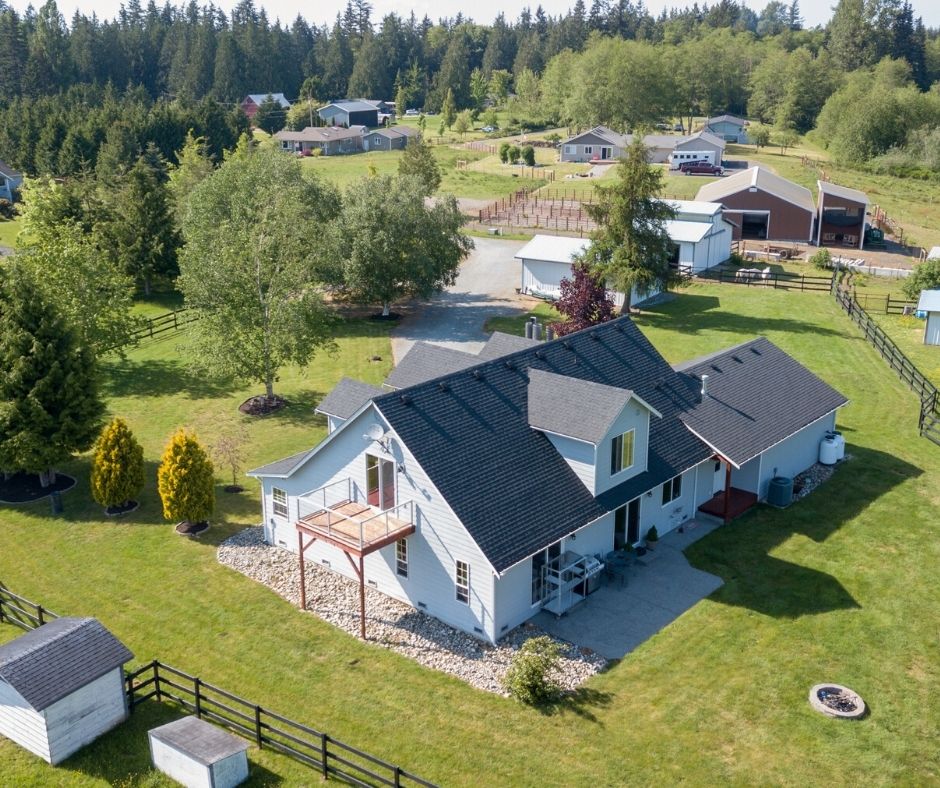 So, why choose real estate drone photography? Here are 7 major reasons to use drone photography when listing and selling your home.
#1. Drone photography listings sell faster.
According to local MLS data, homes that use aerial drone photography in a real estate listing sold 68% faster than homes with normal photos. While it can be a little bit more expensive, it not only will increase traffic to the home but the chances of selling faster.
#2. Drone photography shows the home from different angles.
Taking photos from the ground is quite different than from above. Buyers can see what's next door, the general layout of the neighborhood, how close homes are, and allows buyers to capture angles and landscapes they may not be able to see at eye level.
#3. It can showcase unique features.
If you have a dramatic backyard with a luxury outdoor entertainment space, swimming pool, hot tub, gazebo, pergola, or other unique features, drone photography can capture these angles in ways that ground photography cannot. It's a great way to highlight unique features such as your garden or a spacious swimming pool. Buyers can really see the amount of land that comes with the home to add real value.
#4. It gives a unique neighborhood perspective.
Aerial drone photography can also give a unique perspective on the neighborhood. It can show buyers how close the home is to a community clubhouse, playground, local park or neighborhood coffee shop. Does the neighborhood as a whole have great curb appeal? Remember, when selling a home, you're not only selling the property but the area around it as well and if buyers are impressed with that, they may be more impressed with the home altogether.
#5. Drone photography can highlight views.
If your home is located by the water such as the Rockport Reservoir or a home on a pond or river that may have stunning views of the valley and surrounding area, drone photography can really capture this amazing view by pulling out from the home and seeing what someone would see if they lived there. Having a listing that features views can tell potential buyers what makes the home so special.
#6. It can make million-dollar homes shine.
Specifically for Park City luxury homes, drone photography is what a luxury listing truly needs to add value and highlight interior and exterior details for a more immersive home touring experience.
#7. It's overall better marketing.
It shows buyers you've put in the extra time, effort, and finance is necessary to market and list this home to the best of its ability and to the most possible buyers. We always suggest going with professional real estate photography but adding in aerial photography can take your listing to the next level.
For more information on scheduling drone photography and what's allowed in the Park City real estate market, contact our office at any time.