Houses That Take Only a Few Weeks to Build
Posted by Michael Mazzone on Monday, February 21, 2022 at 6:37 AM
By Michael Mazzone / February 21, 2022
Comment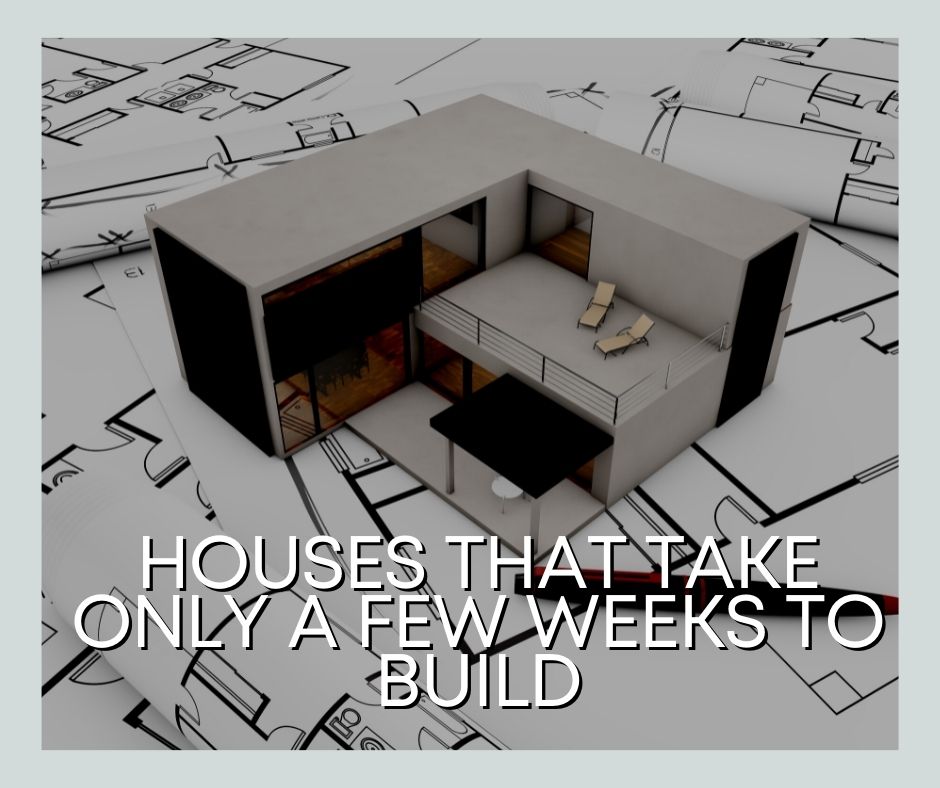 The last two years have seen a major shift in many areas of life, including several different aspects of real estate. Some of the shifts in other areas of business and daily operations took a big toll on the way real estate moved forward.
At the very beginning of the pandemic, no one was purchasing or selling homes during total lockdowns. But as interest rates on mortgages took a huge plunge eager buyers stuck in homes they were no longer comfortable spending long hours in quickly flocked to the market.
This drove a high demand for homes while several homeowners that would have considered selling remained reluctant to have strangers tour their home just yet. This led to the beginning of a large number of buyers competing for a lesser number of homes than was traditionally for sale.
Another challenge the real estate world faced was a pullback in the building of new homes with supply issues, especially in the areas of lumber and appliances.
Slowly the world is coming back from a very hard time, and the buyers' demand for homes remains. One solution to some of the supply issues that buyers are facing is the prospect of modular homes that are built inside factories within just a few weeks. But is it really a viable solution?
Growth in the Manufactured/Modular Homes Business
Manufactured homes can be built in just 14 days and the pieces put together on-site and ready to live in, in much less time than a traditional home. Which, before the pandemic and supply issues occurred, took around 6 months.
These homes are able to be built so quickly because they are constructed within a controlled environment, there is no elements of weather to contend with, and some of the building materials are 3D printed on-site.
Recently the demand for construction of modular homes has grown all across the world, including right here, in the United States.
Factory Built Modular Homes are Not New
Homes built piece by piece within factories have been around since the post-World War time frame when much of the world lay in ruin. There were several cities full of homes lying in ruins from the aftermath of bombings and cannon fire. There was a desperate need for livable homes.
Homes need to be built quickly and with a creative means of using limited supplies that were not consumed for war efforts. But these homes were considered of low quality and unsightly.
Today's Manufactured Homes are Not Like the Ones of the Past
Advancements in technology bring a new quality to building homes and a larger ability to make manufactured homes more stylish. Some people are reluctant when they hear the words manufactured or modular home, but there is a lot of benefit to the new version of manufactured factory-built homes.
These Homes are Greener
Companies that are building homes in factories say that this home building process takes much less of an impact on the planet as compared to traditional home building. Not only is it lesser work, but homes are being built with more eco-friendly material. In some cases, homes can be built using recycled materials and still come out sturdy and strong.
Some of the Challenges to Purchasing Modular Homes
Though interest is gaining in purchasing a home built in just a matter of weeks that is more environmentally friendly, these homes still come with a similar price tag to traditional ones.
It can also be difficult right now to obtain a mortgage for a modular home as it is still fairly new and lenders see it as a riskier process of buying. Many lenders are also reluctant as the modular homes of the past were not of the highest quality making them a bad investment.
Today's manufactured homes are much more advanced than the ones of yesteryear in both looks and quality, but it may be a while before they really catch on and get some steam into the movement.
While these types of homes are not common in our area, they can be a great alternative to a massive home if you're looking for land. For more information on real estate in Park City Utah or for a list of similar homes, please contact me at any time.
More tips for Buyers: