Choosing a Neighborhood in Park City
Posted by Michael Mazzone on Thursday, November 10, 2022 at 1:48:35 PM
By Michael Mazzone / November 10, 2022
Comment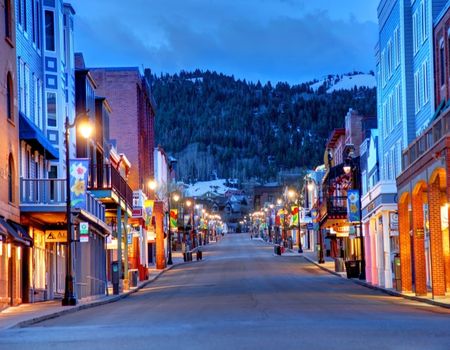 Are you considering a move to Park City, or investing in a luxury mountain vacation home? As you pursue the diverse neighborhoods in Park City, choosing one can become daunting. With such a range of lifestyles, aesthetics, locations, and amenities represented in the various communities, there is something for everyone.
Keep reading for a profile of some of the best neighborhoods in Park City. As always, when you are looking for real estate for sale in Park City, we are here to help. Contact us any time to learn more.
Aerie
Set in the heart of Park City, overlooking picturesque Old Town, Aerie features homes that are tucked into the mountainside while still offering easy access to all the city has to offer. The spectacular views from Aerie are one of the primary reasons people choose to buy homes in this neighborhood, which is comprised of large custom homes each featuring a unique aesthetic.
Deer Crest Estates
Deer Crest Estates is a part of the beautiful Deer Valley Resort. It is a luxury gated community featuring large homes that are perfect for a spectacular vacation, ranging between about 5,000 and 18,000 square feet. Upscale finishes, high end features, and panoramic mountain views make this a community of absolute dream homes in Park City.
Empire Pass
One of Park City's premier ski-in/ski-out communities, Empire Pass is ideally located at the top of Deer Valley Resort. The neighborhood features both townhomes and single family homes, nestled among steep mountain terrain. If you are primarily considering Park City real estate for the world class skiing potential, it is hard to beat the locate of Empire Pass, offering immediate access to ski runs in both Park City and Deer Valley resorts.
Lower Deer Valley
Lower Deer Valley is comprised of 6 distinct neighborhoods, offering a variety of choices that suit both full time residents and those in search of a vacation home. Explore our neighborhood profiles to learn more about each unique community in Lower Deer Valley, which all hold in common an idyllic mountain setting.
Old Town
Set on a hillside overlooking beautiful downtown Park City, Old Town is a diverse neighborhood with beautiful homes built all throughout the history of Park City's development. Old Town is one of the neighborhoods with the highest demand for vacation homes, just minutes from any of the dining, shopping, entertainment, and resort amenities in Park City. A selection of homes in Old Town also features ski-in/ski-out access.
Promontory
Promontory is a coveted luxury neighborhood overlooking downtown Park City. The resort style community includes the impressive amenities offered at the Promontory Club. All real estate in Promontory, divided into multiple distinct communities, are large, single family homes with a high end mountain aesthetic. This sprawling community spans 11 square miles and features homes as large as 7,500 square feet.
Ranch Place
Ranch Place is set atop a ridge that provides views of all the breathtaking ski resorts in the county, and features 115 acres of wide open green space to preserve the natural aesthetic of the area. The neighborhood includes about 250 newer construction, custom homes, as well as neighborhood parks and access to beautiful hiking trails to explore the area. If you plan to live in Park City full time or are looking for a vacation home that is suited to all seasons, Ranch Place may be your ideal location.
To learn more about homes for sale in Park City, contact us any time!