How to Check Contractors Credentials Before Starting a Construction Project
Posted by Michael Mazzone on Tuesday, July 20, 2021 at 12:18 PM
By Michael Mazzone / July 20, 2021
Comment
Many property owners may unwittingly tap into the "underground economy" to save money on construction and remodeling costs.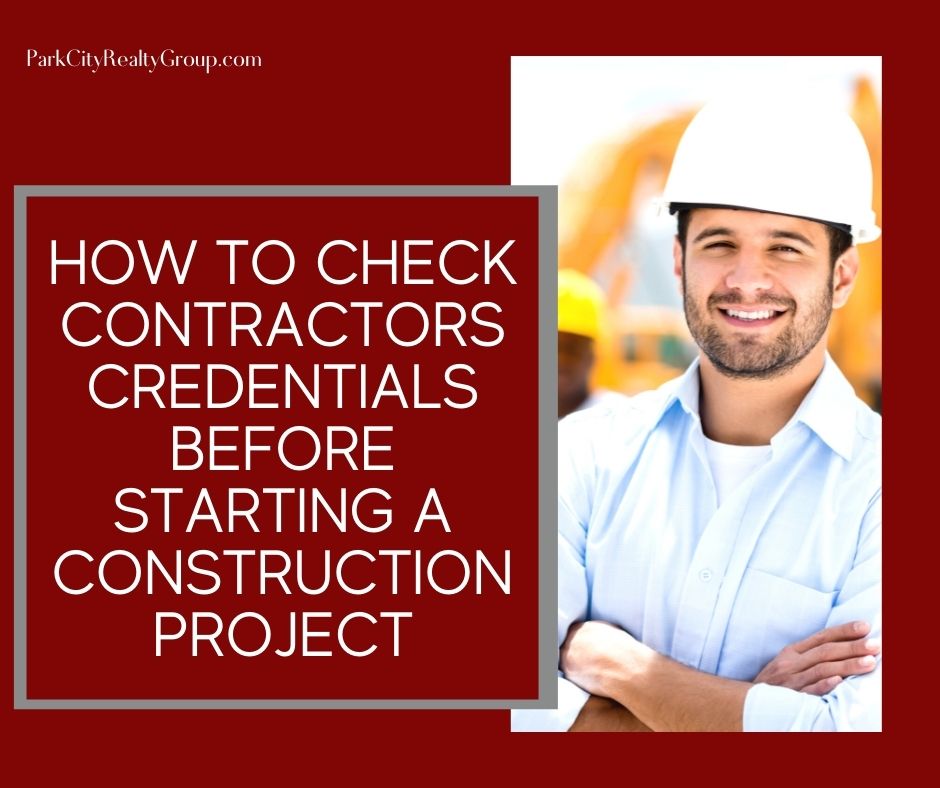 A bid that is significantly lower than others obtained by homeowners may be a red flag: It may indicate the contractor they selected has not paid fees required by the state for proper licensing, insurance, and bonding. Such a contractor, in effect, undercuts professional rates charged by contractors who have valid business credentials. They also tarnish the reputations of reputable contractors and members of the trade who are diligent about maintaining their licensing requirements and treating their customers fairly.
To avoid potential problems with unvetted contractors, it is important for property owners to check with state agencies authorized to license, bond and insure contractors and representatives of the trades including electricians, plumbers, roofers, and paving and cement contractors. States generally have online tools which allow those visiting the site to check the credentials of individuals and businesses they are considering hiring for basic or more complex projects.
"Doing the research" in the contractor selection process may seem to take up a lot of unnecessary time. However, homeowners who skip this step may discover– – too late – – they have hired an unscrupulous contractor and have no protection against problems that arise.
For example, a Park City homeowner took the contractor he had hired at his word when he said, "Don't worry...trust me...I will take care of you."
Unfortunately, the homeowner had failed to verify the contractor's credentials with the state's department of labor and industries.
As a result, the homeowner had to deal with cost overruns, supply issues, workers not showing up and poor workmanship. The project was never completed. To add to the homeowner's consternation, the errant contractor blocked his calls and ultimately disappeared. To his dismay, the homeowner was faced with the reality that hiring an attorney was the only way to try to recoup his losses.
Besides making sure that a contractor is licensed, bonded and insured, homeowners also should check with the state to make sure that the contractor has paid workers' compensation fees for those working for him. With that protection, workers injured on the job can file a claim with the state rather than sue the homeowner. If it turns out the worker was not insured by labor and industries, the homeowner is liable for any accidents that occur on his property while the construction project is underway.
Checking with the state agency responsible for contractor licensing and credentialing before undertaking a construction project--large or small--can go a long way toward making sure you are hiring building industry professionals who are legally bound to protect themselves, their workers and their customers from unforeseen liability issues.
And, be extremely wary of a stranger knocks on your door and says, "I've just finished a project in your area and have some time to do some work for you...I'll give you a great deal!"
Finding the right contractor does take a little investigating work but it will be worth it. I've worked in the housing and real estate industry in the Park City Utah area for over 20 years and can offer some reputable contractors in our area for your next project. If you're just sprucing up your home or considering selling your Park City home, I'd love to help you make an informed decision.