Buying A Home In A Development
Posted by Michael Mazzone on Wednesday, October 19, 2022 at 9:11:44 AM
By Michael Mazzone / October 19, 2022
Comment
Many people are not spending any time or energy looking at older or previously owned homes. Many want a new custom build and this can actually be affordable depending on where you are looking to do this. It can be very rewarding but also can have its own challenges. You don't always pick a floor plan and then wait for it to be finished, there are a lot of decisions to be made and to sign off on with your builder.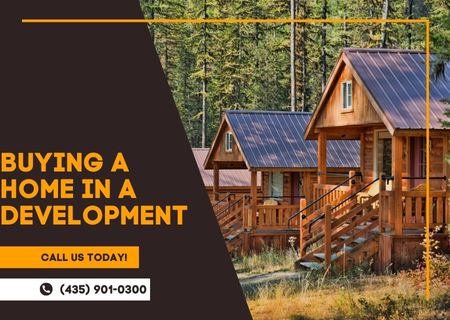 First, you want to decide what kind of custom build home you want. There are custom builds that allow you to decide on almost every aspect of the planning and construction of your new home. There are semi-custom builds that are usually done with w developer and there are certain things you can choose from within the parameters. Or you can be a pre-built new home that has already been finished.
If you want to do this, you might ask yourself, how do you buy a new custom build?
There are a few steps to purchasing a new construction home and some are similar to any home-buying process.
Pre-approved
You want to get pre-approved just like you would for any home-buying process. This is where a lender figures out what they are able to offer you based on your finances. You will receive a pre-approval letter, which allows you to start your building process.
Hire a Real Estate Agent
If you have your preapproval you are ready to hire a real estate agent that can walk you through that process and help work negotiations for you. You may not be sure whether or not you want a new constriction and having representation like an agent can help you weigh all of your options and double-check with builders about buyer's agent fees. Real estate agents are valuable in any home buying process but especially when you are working with a representative from a builder.
Timeline
Try to get a detailed picture of what the timeline will be. The more custom options in your home, the longer it will be, and it's more likely that any timeline will end up being recalculated. This can create issues if you are selling your current home and need to know you will have something to move into. You must work closely with the builder and your real estate agent so that you can properly manage all of these details.
Research Builders
Before you choose a builder take time to research. There are so many options available to you. There are local wonder builders and then there are large cooperations. You should look at all of their ratings on the better business bureau and take a drive around to look at the homes they have built.
Negotiate
Refrain from immediately settling on a home price. You want to consider every aspect of the home and negotiate the pricing in these areas along the way. The choices you make for the exterior and interior of the home will determine your final sale price.
Inspections
With a new build, there will be many inspections for all facets of the home. It is advised that you have your own independent inspector come in and be sure that everything is built as promised in detail Check your home warranty and know what is covered and for how long.
For more information on buying a new home, contact us! Start Browsing all New Construction Below!