Are Condos a Good Real Estate Investment?
Posted by Michael Mazzone on Thursday, January 20, 2022 at 8:25 AM
By Michael Mazzone / January 20, 2022
Comment
There are several different types of homes available for purchase in the real estate market. When weighing your options if you're considering the purchase of a condo you could ask yourself if it is a really good use of your money.
When it comes to analyzing investing in the real estate market a condo has been proven to be a great option for a real estate investor that is looking for minimal upkeep and demand on the property when compared to a single-family home. But while a condo may be less demanding on the landlord side of things for an investor a single-family home might have a better payoff in some markets.
The pros and cons of condos as a real estate investment
Pros
One of the largest benefits of investing in a condo property is that it tends to come with a lower price tag than a single-family home. Another big asset to investing in a condo is there of course are fewer demands on keeping the property in top condition.
A nice bonus to less upkeep is that condos come with an owners association that handles all of the exterior maintenance of the property. Yes, there is a fee in the form of association dues but this is a cost that you can factor in when purchasing the property. It gives you a better hands-off approach.
One more upside to investing in a condo property is there are often shared amenities such as workout rooms, recreational areas, courtyards, parks, a community pool, ski-in and ski-out options, and maybe even items like 24-hour concierge or a restaurant depending upon the individual condo community. These can be great incentives to draw in and keep a renter on the property.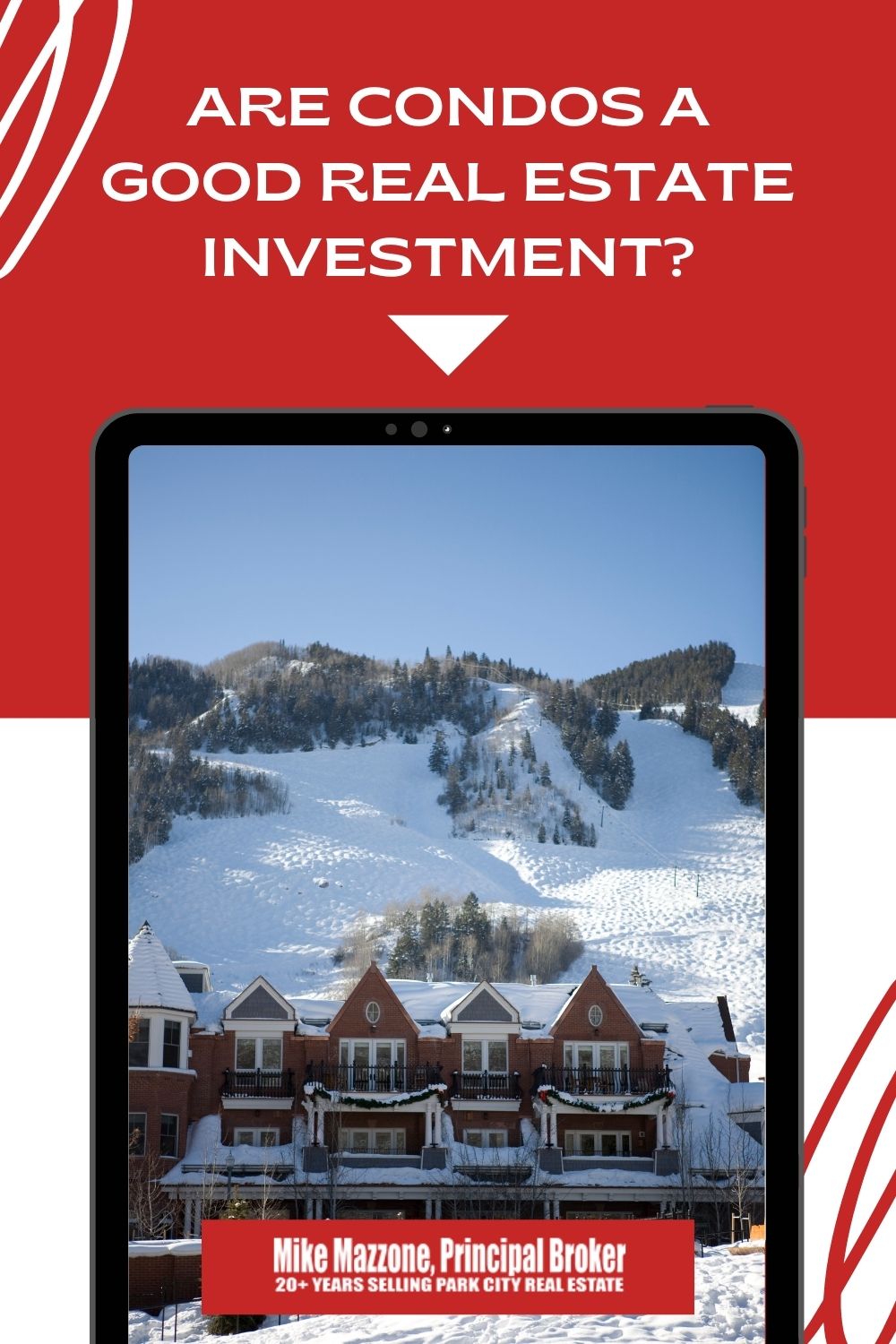 Cons
There are some great benefits to investing in a condo property and renting it out, but there are some things that could be considered as setbacks to make sure you are knowledgeable about before purchasing a specific condo property.
Though the homeowner association can be a big asset when it comes to exterior maintenance, you may run into complications in dealing with board members or you could run into complications with the price of association dues especially if they increase.
If you are hoping to turn the condo into a short-term rental vacation type of property you want to make sure that the particular condo community you plan to invest in allows for these things. Some condos in particular locations have a minimum rental time frame. For some condo buildings, this can be two weeks or it could be 12 months.
Would it be wise to purchase a condo as an investment property in 2022?
As interest rates are remaining very low purchasing investment property could be a promising idea and great use of making your money work for you. Just make sure that before you purchase any investment property you study the local real estate market thoroughly.
This can be done with the help of a local real estate expert that is well-versed in the particular area in which you plan to purchase an investment property. You want to make sure that you weigh all of the pluses and minuses and how they could personally affect your particular investment situation.
In some specific areas, the rental market could be more promising where single-family homes are concerned. There could be more people in a particular geographical region that are looking to rent out a standalone home as opposed to a condo.
For more information on purchasing a condo in Park City and surrounding areas including both single-family properties and condo properties for personal use and investment, please contact us anytime.
Search all Condos and Townhouses in Park City