5 Things You Must Do Before Listing Your Home
Posted by Michael Mazzone on Thursday, March 17, 2022 at 9:45 AM
By Michael Mazzone / March 17, 2022
Comment
With the market so hot, many homeowners are deciding it's time to sell.
If you're listing your home, here are some ways to get the most out of your sale.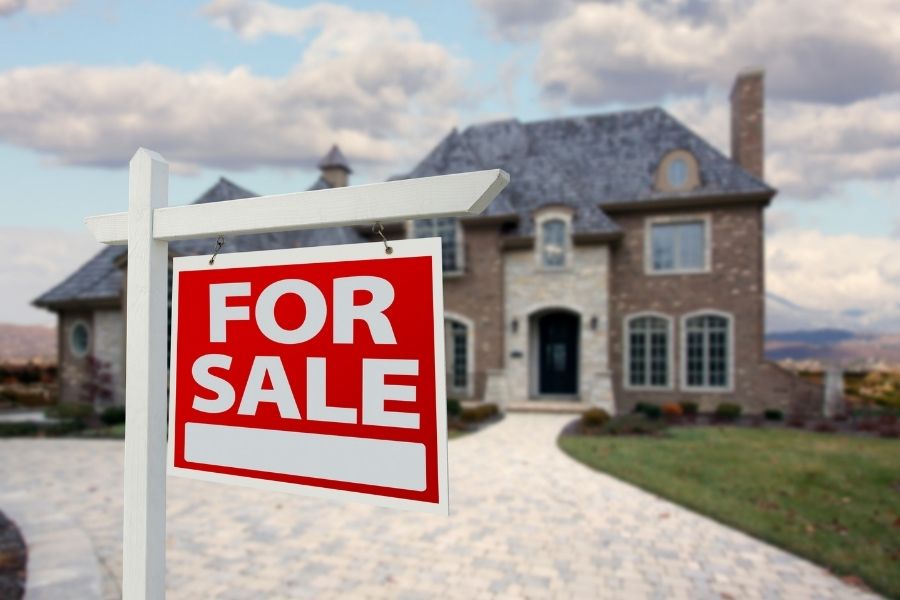 Tip #1: Declutter
Depending on how long you have owned your home and your style of decorating, decluttering might be an enormous job, or it may be no big deal. Either way, decluttering makes your space look larger, cleaner, and is more appealing to buyers trying to envision their furniture in this space.
You can get a jump on packing by putting away knickknacks and family photos, collectibles, and other things occupying your space. Throwing away items that have no monetary or sentimental value will minimize the amount of packing you need to do.
Donating clothes, household decor and other things that are in good condition and still have value will give someone else the opportunity to enjoy your treasures, while allowing you to declutter your home.
Tip #2: Repaint bright or bold colors
Everyone has their own style, but most likely bright or bold colors are not as attractive to others as they are to you. Before listing your home, take some time to repaint your old nursery, bathroom, kid's room or accent wall, if it's not a neutral color. The most common interior colors are a place to start when looking for paint. Currently, most of these colors are white, grey, cream or beige.
You can go into paint and home improvement stores and ask to see the most popular interior paint colors. If you select one that's neutral and, on this list, you know you're getting one with a lot of popularity votes.
Click here to see Behr's 2022 Color Trends and Color of the Year.
Click here to see Good Housekeeping's 15 Best Paint Colors for 2022.
If you're not an especially skilled painter or don't tend to notice detail, you may want to hire a painter to do this job for you. Slapping up some paint without paying attention to detail won't improve the look and could actually make the current look worse.
Tip #3: Fix broken hardware and other disrepair
Many homeowners get used to the issues in their own home, but these seemingly minor things need to be fixed before listing your home. The handle that needs to be jiggled a certain way to lock or unlock it, the cabinet that won't latch, the toilet that continues to run after being flushed - these might not seem like a big deal when you have gotten used to them, but a potential buyer wants to feel like the home has been well maintained.
Each "minor" issue sends up a red flag that the home has not been properly maintained and causes doubt to arise about what other things may also need to be fixed, adding potential expense. If the buyer makes an offer, they will likely need a home inspection before closing.
Home inspectors are paid to find and report flaws in the inspection so minimizing the repair list presented to the buyers is ideal and will save you time and money in the long run.
Tip #4: Freshen up odors
There is a huge market for candles, room deodorizers, essential oil diffusers and scented wall plug-ins. This proves homeowners do not enjoy musty smells, pet odors, or other aromas that can crop up in the home. Listing your home is the best time to invest in these products. Potential buyers with a sensitivity to smells will certainly be put off by a bad odor, so freshening up your home will entice the senses.
Click here to see Febreze scent products for small spaces.
Click here to see Glade home fragrance products.
Tip #5: Research the market
Whether you list with an agent or sell by owner, it is important to know the real estate market in your area. If homes in your price range are selling within a few days, you may want to have a higher listing price, however, if you start high and need to lower it, buyers may be wondering why your home hasn't sold.
It's easy to assume no one has made an offer because there's an underlying reason. If you want a quick sell, determine a fair market value, prepare to list your home and make sure your home is available to be seen when buyers are requesting to see it.
Get a Free Consultation on Selling Your Park City Area Home Now
More Advice: The Dangers of Over-Pricing Your Home