5 Smart Ways to Add Equity to Your Home
Posted by Michael Mazzone on Monday, January 31, 2022 at 10:48 AM
By Michael Mazzone / January 31, 2022
Comment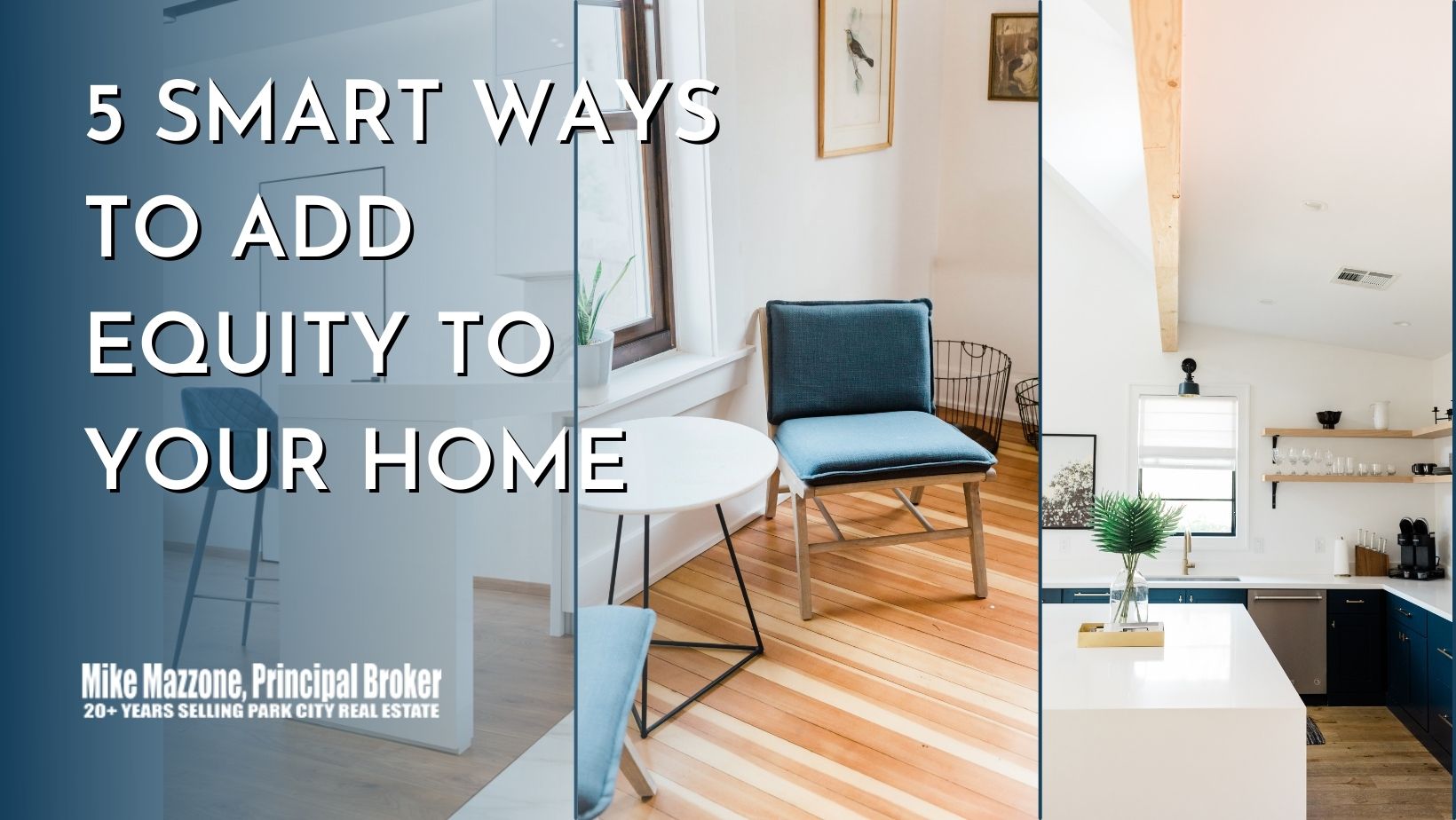 One surefire way to build wealth is to add equity to your home. You can use this increased home equity to take out a home equity loan, refinance, or to sell your home for far more than you bought it.
Keep reading for 5 smart ways to add equity to your home.
What is Home Equity?
The simplest definition of home equity is the difference between your home's market value and the amount you owe on your home. To add equity to you home, in many cases you can rely on the passage of time. Generally speaking, the value of your home will increase over time, even if it dips at some points along the way.
To accelerate the process of building equity, there are some strategies you can implement.
1. Make Bigger or Additional Payments
If you are able to make additional payments toward the principal on your mortgage, you will add equity to your home by decreasing the amount you owe on it, therefore increasing the difference between what you owe and the market value.
Even a small payment each month will add up over time, so talk with a financial advisor to decide if this is the right move for you and your wealth-building goals.
2. DIY Projects
Another way to add equity to your home is by increasing the value of your home. In order to do this in such a way that it works in your financial favor, you need to spend less than you expect to see reflected in your home's value.
One of the best ways to do this is to choose some DIY projects that will increase your home's value. Some DIY projects to add equity to your home might include:
Update light fixtures
Add crown molding
Clean and repaint walls and trim
Update window treatments
Install ceiling fans
Redo bathroom flooring
All of these projects are suitable for amateurs and beginners, with a little help from online tutorials or your local hardware store.
3. Home Additions
While it will require some of the biggest upfront investments, one of the most surefire ways to add equity to your home is a home addition. Adding an extra bathroom, a second story, or larger footprint by expanding into the backyard will certainly increase the value of your home.
Make sure your home addition is completed by a licensed, reputable contractor and is done up to code to avoid hazards and hiccups in the resale process. Increasing the square footage of your home with a high-quality addition will secure a significant ROI.
4. Kitchen Remodel
Another significant investment with a significant ROI: kitchen renovations. Updating your kitchen is one of the best ways to add equity to your home, no matter how large your kitchen renovation update may be.
Even a relatively minor renovation of updating appliances and hardware is worth your time and money. Resale value is significantly impacted by the condition of your kitchen. An updated kitchen will be a major selling point for almost any potential buyer.
5. Update Your Home's HVAC
Your home's HVAC system is a totally essential component of how well the whole place functions. Realtors estimate that sellers can recoup almost all of their initial investment in an updated HVAC system when they sell.
While buyers may not initially make note of the condition of your HVAC system, at inspection they will most certainly notice and may ask for a credit or back out entirely if it's in particularly bad shape. Avoid this escrow hiccup and add equity to your home by investing in an updated HVAC system with quality workmanship.
To find out how we can help, contact us today!