5 Mistakes to Avoid When Buying a Vacation Home
Posted by Michael Mazzone on Friday, April 22, 2022 at 10:36 AM
By Michael Mazzone / April 22, 2022
Comment
Once you are closing on a vacation home, you may actually need a vacation. In other words, if you are pondering purchasing a vacation home, it's quite a process, and there's a lot to think about first. Buying a vacation home is one of the most exciting long-term investments a traveler can make, but it can also be burdensome for first-timers. There are a number of factors to consider as you're planning to purchase a second home. Here are some mistakes to avoid when buying a vacation home.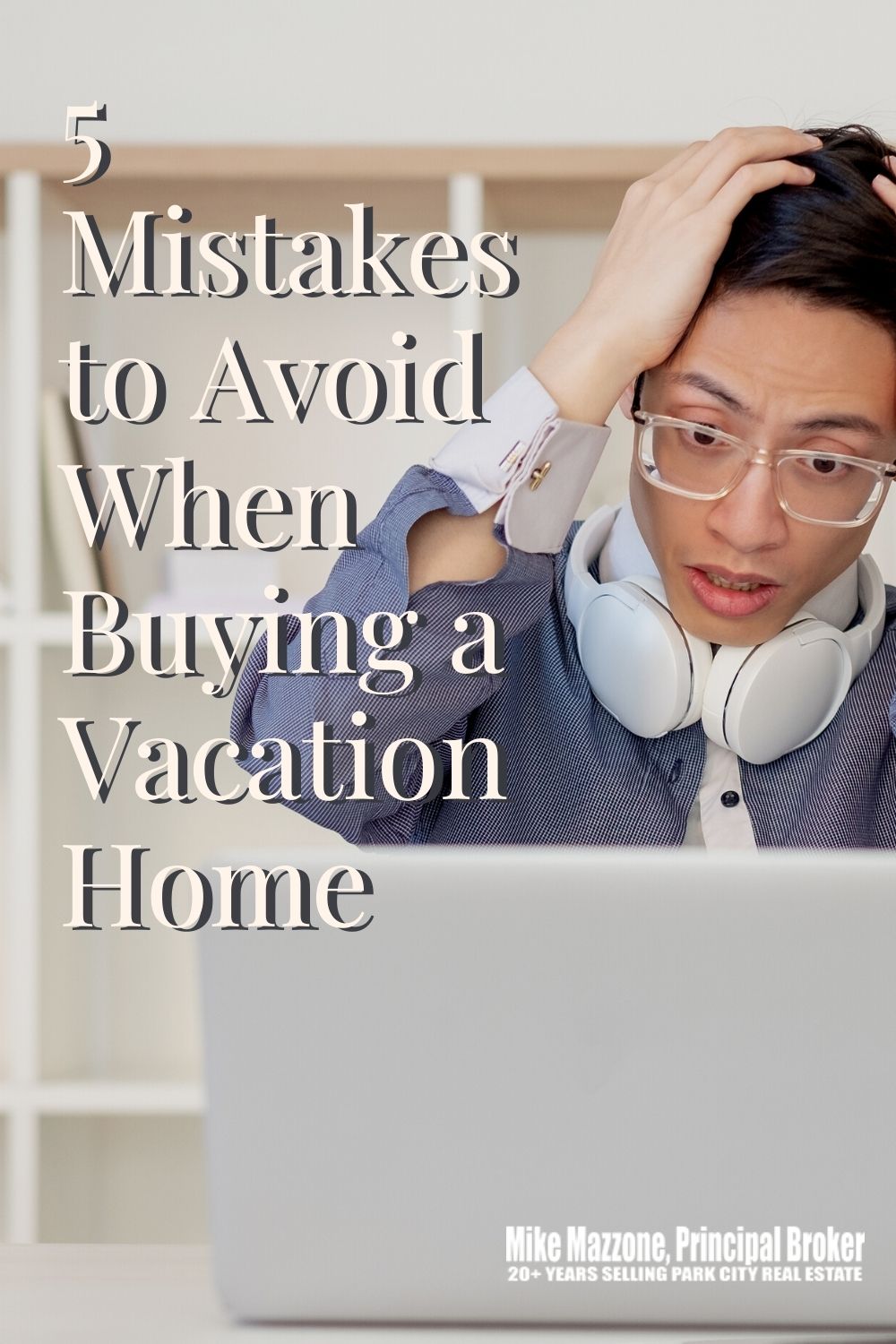 Making an Emotional Investment
Many vacation home investors decide they want to buy a second property after returning from a great holiday. Rather than acting on those emotions, buyers should do their due diligence to make sure they fully understand what they're getting into before jumping into such a major investment. Instead of rushing into a big decision, take the time to step back and really think it over.
Not Thoroughly Researching the Neighborhood
There's so much more to consider when buying a vacation home than just the fact that you like the area. In addition to basic factors such as location and price, you want to ensure the area has everything you or your potential guests may need when visiting, including strong cell phone and Wi-Fi service, as well as proximity to shops where visitors can purchase food and supplies. Make sure you're aware of the local regulations on renting out homes, if you plan on doing so when you're not there.
CAREFUL-Buying Sight Unseen
Due to a competitive real estate market that shows no signs of slowing down, second home buyers may be inclined to purchase a vacation property without visiting in person. This is a decision that could turn out to be a big mistake in the long run.
Not Sticking to Your Budget
Creating a comprehensive budget and sticking to it is crucial when buying a vacation home. In addition to the up-front price of the home itself, costs for items like furniture and HOA fees can sneak up on you if you haven't thoroughly planned out your strategy. You should also factor in maintenance and upkeep costs, as well as the financial implications of self-management versus using a rental management company.
Thinking It's Easy to Manage a Vacation Home From Afar
Regardless of how often you visit your vacation home, you need to factor in how you plan to manage the property when it's vacant, especially if you don't live close.
Owning a vacation home can bring years of many memorable family get-aways and you can't put a price on that family time. However, you need to pay close attention to the prices of owning a vacation rental before you can begin making those memories.
Ready to get started? Check out the newest listings this week or browse all Park City real estate here.